As most of us know, Chan Marshall, the woman behind Cat Power, has finished recording a CD of covers called Jukebox, which was released this Tuesday. (See Femme Fatale's post below.)

Harp Magazine discovered something quite interesting involving the cover art for this new album while they were working on their January issue.

The beautiful Chan has a good sized mole upon her left cheek. This mole has not existed before live or in previous photographs. See Before & After.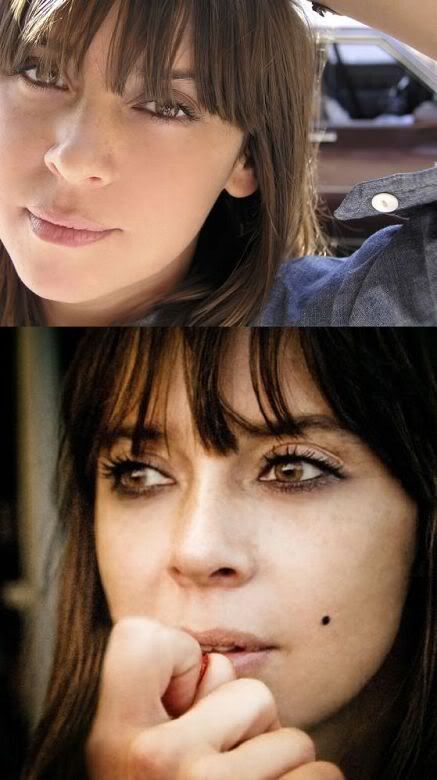 As also cited in the Harp article, I think it does fit the 60s pop art cover design of the album.




I don't know about you, but I think a good placed mole can definitely be intriguing.

Are you wondering where you can purchase your own flirty beauty mark? I thought so.
Check out: http://www.hottiedots.com/